We know that farming is more than a business ... it's a way of life.
Auto-Owners Insurance is among the top farm insurance providers in the United States. Trust us to protect your farm, because we know farm insurance and have you covered.
Your independent agent will work with you to tailor a custom farm policy and make sure you have the right coverage. Find your local independent agent representing Auto-Owners today!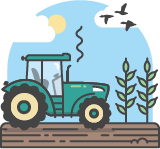 Equipment
You depend on your equipment. We'll make sure it's covered so you can keep your farm running smoothly.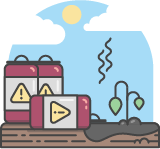 Limited Pollution
Pollution spills can be costly to your operation. Consider this coverage to protect your assets.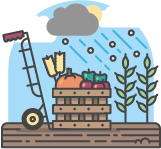 Seasonal Fluctuations
As your commodities change throughout the seasons, your coverage will adjust to ensure you're protected.
Please note that Farm policies are not available in all states.
How do I get a quote?
We offer our insurance products through independent agents because of the many advantages they offer you. Use our Agency Locator to find an independent insurance agent near you to get a quote.
Contact an Agent