We know auto insurance. It's in our name and it's where we got our start. Your local independent agent can help you choose the coverage that's right for you. With a variety of available discounts, our pricing is very competitive.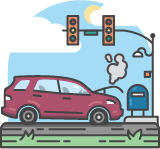 Road Trouble Service
If you're stranded on the road due to a flat tire, minor mechanical malfunction or a dead battery, our Road Trouble Service coverage will provide you with the assistance you need.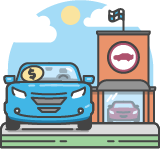 Purchase Price Guarantee
The minute you drive your new car off the lot, it starts to lose value. Protect your investment with our Purchase Price Guarantee coverage.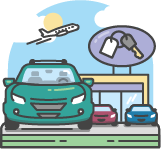 Rental Car Coverage
Renting a car? You're covered for the broadest coverages and limits specified on your policy, as well as other charges and fees that the rental car company may charge in the case of an accident.
How do I get a quote?
We offer our insurance products through independent agents because of the many advantages they offer you. Use our Agency Locator to find an independent insurance agent near you to get a quote.
Contact an Agent